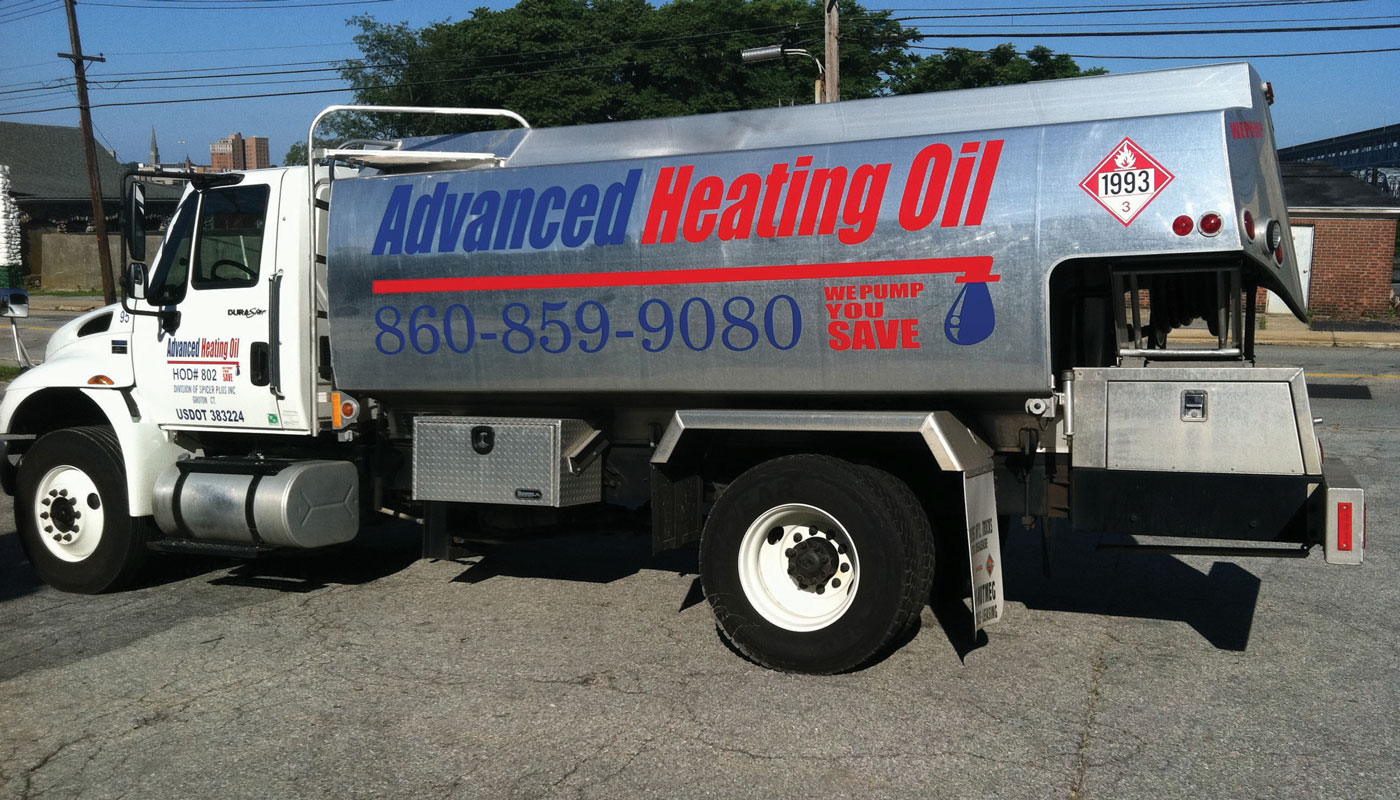 Why You Should Choose Advanced Heating Oil
When you need home heating oil in Connecticut, Advanced Heating Oil is the premier company for you to call. We have built a reputation of trust and reliability that is unparalleled in the southeastern Connecticut area. Homeowners often ask, "How do I reduce my home heating oil bill?" We provide the most straightforward answer: Work with a reputable company that can always offer you the best current price of home heating oil. Our team helps you save on your home heating bill by keeping up with maintenance and repairs to your system.
Heating Homes
Home heating oil delivery is so much more than simply hauling our truck out to a customer's home when they call. It is caring for our Connecticut neighbors and offering genuine services that will help them get the most out of their heating systems.
Cash on Delivery (COD) for home heating oil is also always a viable option when you know your oil tank is getting low. However, automatic heating oil delivery is a service we promote to ensure that, even if you forget to check your tank level, you won't run out of oil. Keep warm all winter long with the best local CT home heating oil prices and propane options.
If you prefer to use COD heating oil as opposed to automatic delivery, we offer the lowest Connecticut oil prices we can. All you have to do is call us and place your home heating oil order. From there, we will arrange a delivery time that suits your busy schedule, and we will bill you upon delivery.
Don't want to take any chances? Our automatic tank monitoring system allows us to keep track of the level of fuel in your home heating oil tank. Your oil delivery will be set up for a time that is convenient for you, keeping you running on a cold and snowy Connecticut winter night.
In the event that your oil tank is aging, our technicians can advise you on any necessary repairs and maintenance to keep your system running efficiently. They will also inform you when it is best to invest in a new tank. Advanced Heating Oil offers the best CT home heating oil tank prices in the area when it is time to replace your old one.
Don't Wait Until Winter
Although it is not cold yet, there is no time like the present to set up your automatic heating oil delivery service for the upcoming winter months. If you have asked, "What is the price of CT home heating oil today?" simply visit our website. Even if you aren't interested in signing up for automatic delivery now, COD is an option you can use to ensure that your oil tank is full and prepped for winter. Remember, our mission is to help you save on your CT home heating oil bill, so our professional staff is always ready and willing to help in any way that we can.
Before it gets cold, plan and consider your options on how to efficiently heat your home during the upcoming winter months. Reach out to Advanced Heating Oil today to schedule a delivery or discuss a time where our technicians can come out and perform a yearly maintenance check-up on your system. We stand out from our competitors by making our customers our top priority — call the experts who care at Advanced Heating Oil.